Pure Spanish Andalusian mare for sale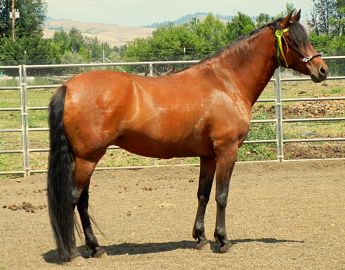 Farota H is the daughter of Teodoro , the only Andalusian stallion who was a double national Stallion in one year. She has the highly valued old Bocado lines and the sweet disposition they are known for. Farota had fantastic straight movement and her gaits are very smooth to sit. She is sensitive and quick and eager to learn. She was born in 2001 and is 15' 1 1/2h. Farota has had 4 foals . She is registered in Spain , ANCCE revised as apto for reproduction and registered with IALHA in USA. $10,500.
Contact Betsy May at: 541-974-3311 or 541-742-4600; Email: spiritranchoregon@yahoo.com
Note from Alice: I started Farota about 5 years ago, and she was a true joy. Her offspring (pictures below) both sired by Encantador, the PRE Stallion owned by Betsy which I have had the great pleasure to know and ride and is the reason I am so enamored by the Iberian breeds, are also horses I am familiar with...all have amazing movement and wonderful attitude.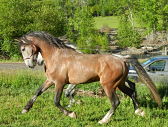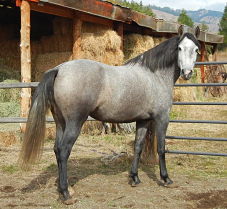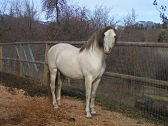 Farota's Get: 1) Anpayo - Gelding; 2) Grey Filly 3) Encantador - The Sire
A nice endorsement from Allison in Idaho: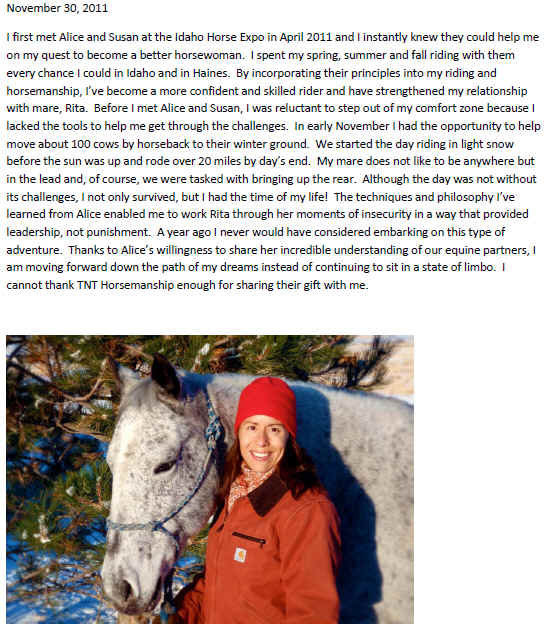 Products & Resources, Used & Recommended
by Alice Trindle:
Fine custom made saddles and tack by one of the Pacific Northwest's finest artists...Greg Gomersall. Greg has studied with several great saddlemakers, and has spent many an hour on the back of a horse at his family ranch in Canada.
Greg Gomersall Saddlery – Greg makes a beautiful saddle and the artistry of his tooling is unsurpassed. Four clients have already received their own custom made saddle, and all are delighted! (Including Susan's saddle, which is her pride and joy.). If you are thinking of a custom made saddle, headstall, breast collar, or martingale give Greg a call.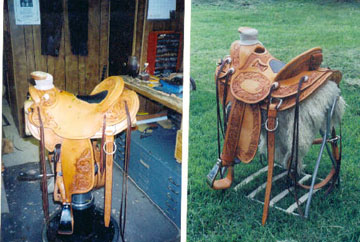 Contact Greg at: 208-278-0133 gomersallsaddlery.com/
5035 Freemont Rd. in New Plymouth, ID 83655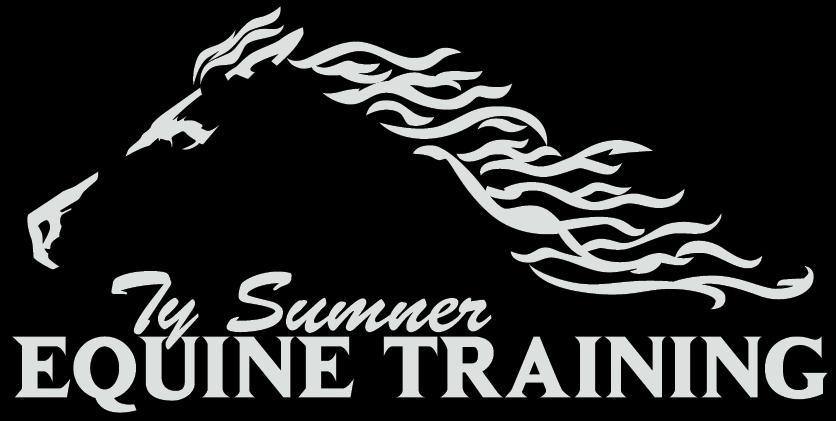 Note: Ty is currently NOT taking any horses, as of November 2016. We hope that he will be able to start up again in the near future, and I wish him all the best.
Those of you who know me, you understand that I endorse very few products, practices, or people. For developing a soft, willing, respectful relationship with a horse takes time, commitment, and a good teacher. That said, many folks simply do not have the skills to start a young horse, or re-establish the importance of the foundation on older horses. There is only one person in the immediate area I recommend, and that is Ty Sumner. Ty was my apprentice several years ago, and he has gone on to deepen his understandings. I have never seen horses started with a more light hand. Check it out: http://tysumner.com/index.html
Applied Equine Podiatry
In 2009, Alice and Susan entered into a relationship with several practitioners of Applied Equine Podiatry. (Melissa Smith, Kathy Hopkins, and Michelle Hart) We committed to rehabilitating all of our nine horses, including the Percherons. To date we have seen a tremendous improvement in over-all health of the hoof and foot. It takes time, but the end result of a healthy hoof, makes for a happy horse! Read more at: www.appliedequinepodiatry.com or contact Kathy Hopkins at The Naked Horse - 208-794-0627; email Kathy at: logansrider@msn.com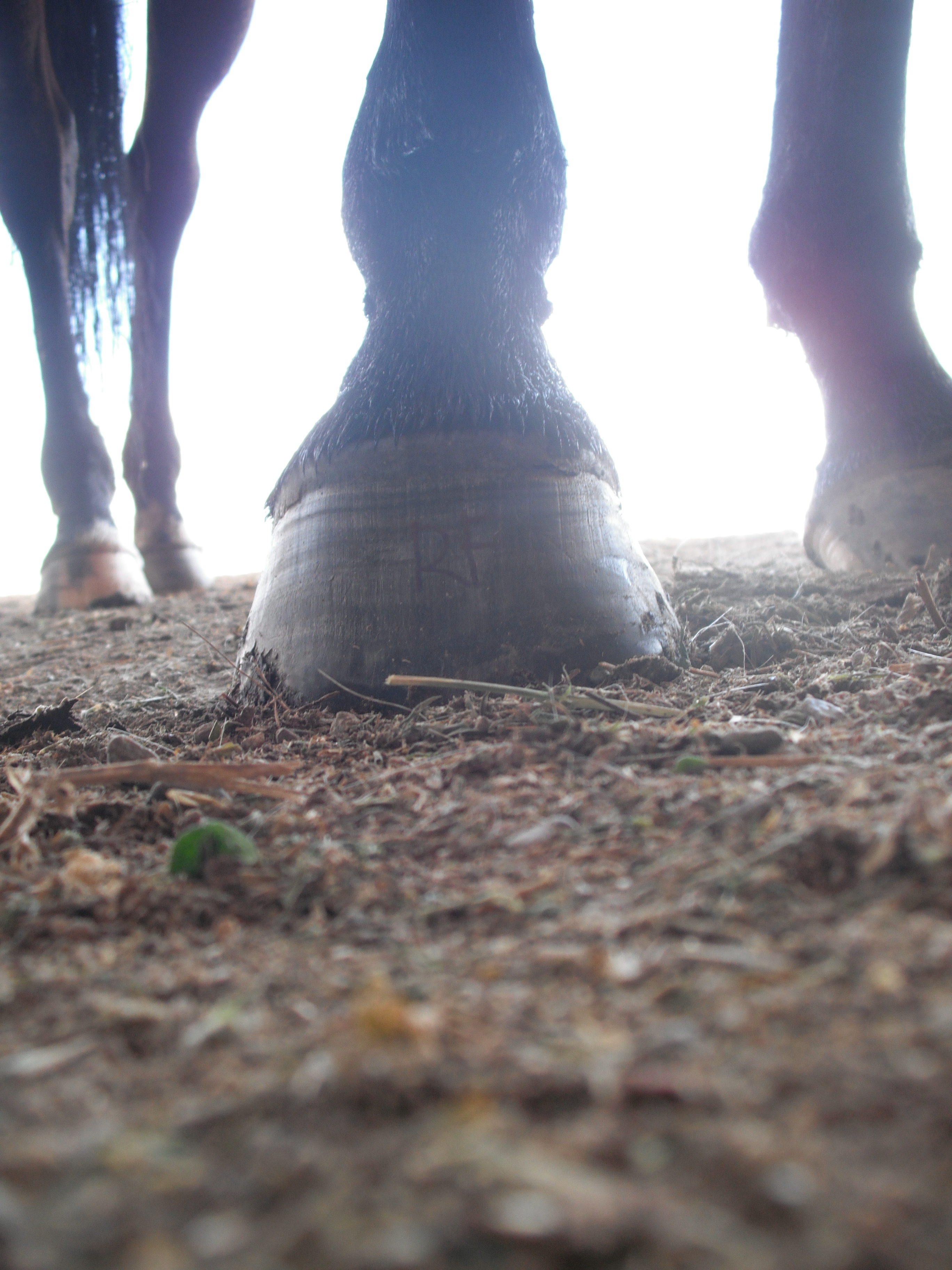 ---
Marsh Brothers Oregon Silver - Erinie Marsh recently designed a beautiful piece of silver for the cantle of Susan's Greg Gomersall saddle, utilizing the T&T logo. spanishspade.com/ or call 541-358-1101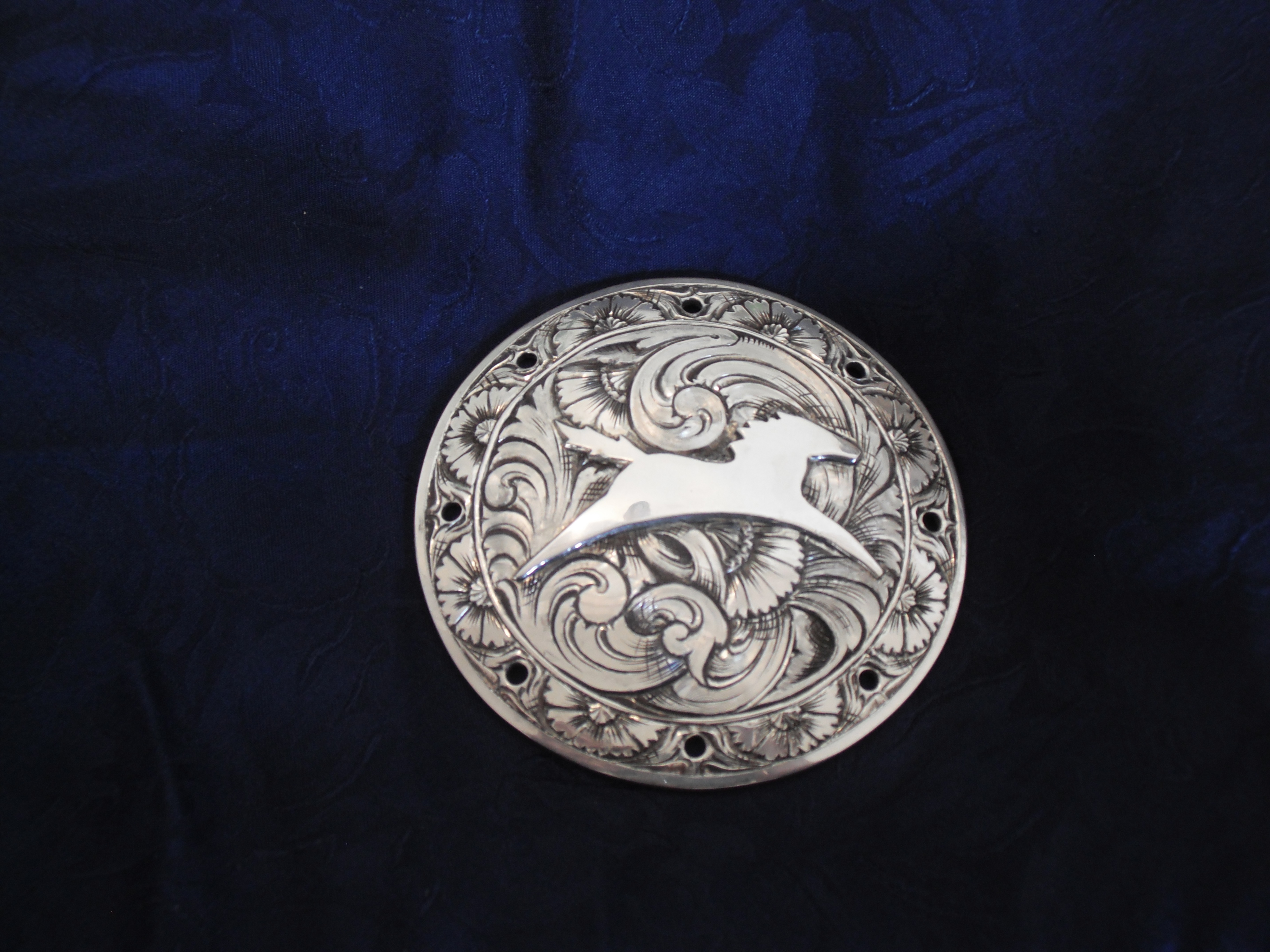 A Horseman's Workbook and Journal
Alice's workbook is a composite of articles and notes gathered over the past 10 years. It is populated with nearly all of the articles written for such publications as: NW Horse Source Magazine - Beyond the Basics series, Eclectic Horseman, Western Horseman, and Just Horses.. The content includes descriptions and exercises for groundwork, work-in-hand, shoulder-in, half-pass, canter work and much more, all based on the principles of developing a willing partnership. The journal section includes quotes to live by, plus pictures of past retreat and clinic participants as they aspire for deeper understanding.
Get-Started Today! Order the workbook, place in a 3-ring binder, and start adding to your collection of knowledge by printing off the newest notes in the "Articles" portion of this site – Then add them to your binder!
Color workbook for $30.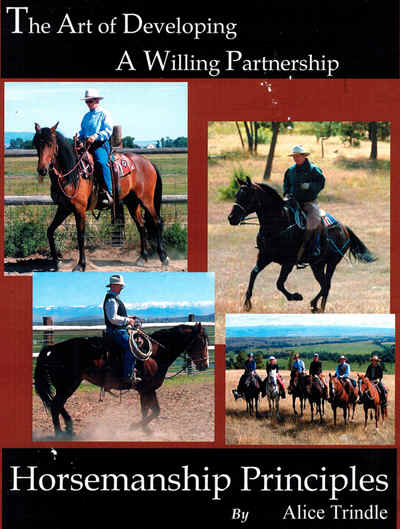 ---
Equipment to Last a Lifetime
Quality equipment is a horseman's trademark. The items I recommend will last a very long time! Horseman's halters. ring ropes, handy-strings, mecate reins . We also have suggestions on lariat, chin straps, slobber guards, bits and headstalls. We can have the T&T logo put on most anything so give us a call and we can place the order.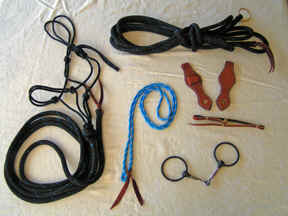 Halters

12 ft. leads

22 ft. mecates

22 ft. ring ropes

Handy-Strings
---
If you need something right away,
call us or mention it the next time we ride together!
Phone: (541) 856-3356
Cell Ph: (541) 519-7234
Email: tnthorse@eoni.com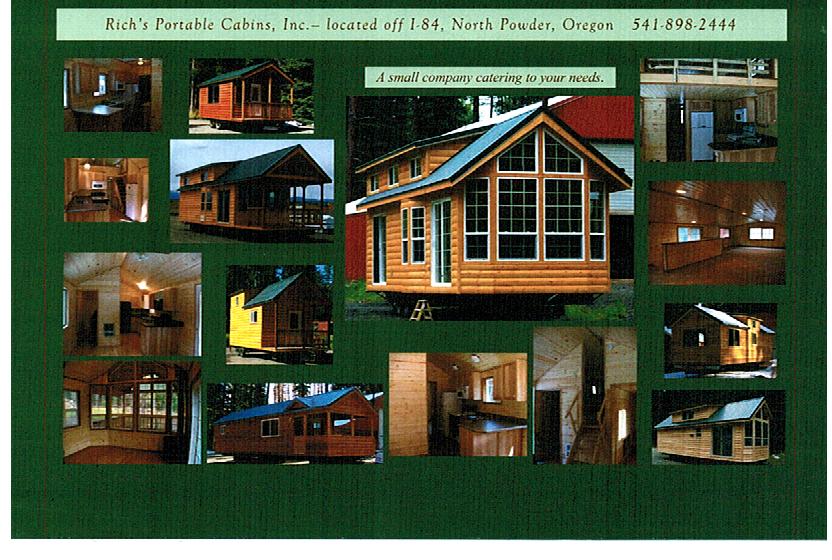 The Art of Developing a Willing Partnership Sign-up Today!