RETREATS & CLINICS
Dressage Clinic/Lesson Sessions & Group Activities
We are excited to offer a series of targeted 2-Day learning experiences that will that will allow you to truly 'focus' on some often over-looked horsemanship skills. In our Horse Study 4-year Course, we have discovered we simply need more time practicing the basics, and often times reviewing exercises applied in early training. Topics will include: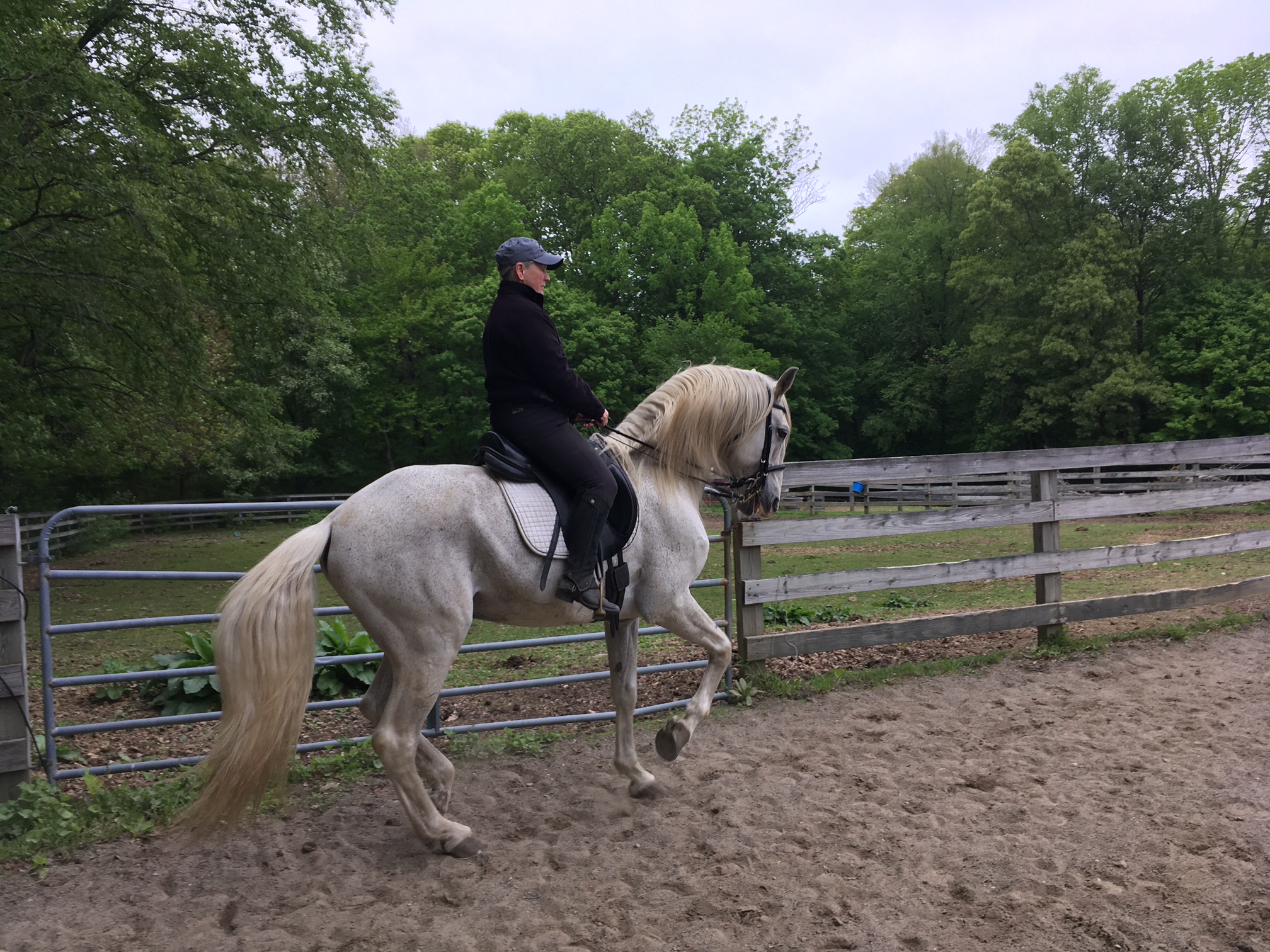 Liberty to Riding
Driving on Long Lines to Riding
Lunging/Cavaletti to Riding
Work in Hand to Riding
Pick one or several weekends to join us. Bundle all four together and save BIG!
Cost per Weekend: $400 + horse/human facilities
Bundle all Four: $1,000 + horse/human facilities
Bite-size pieces of great horsemanship exercises. You will go home seeing improvement!
Build Your Own Clinic
This is your opportunity to gather your friends, decide on the topic you'd like Alice to focus upon, the length of time that fits your schedules, then come and RIDE! Topics could be: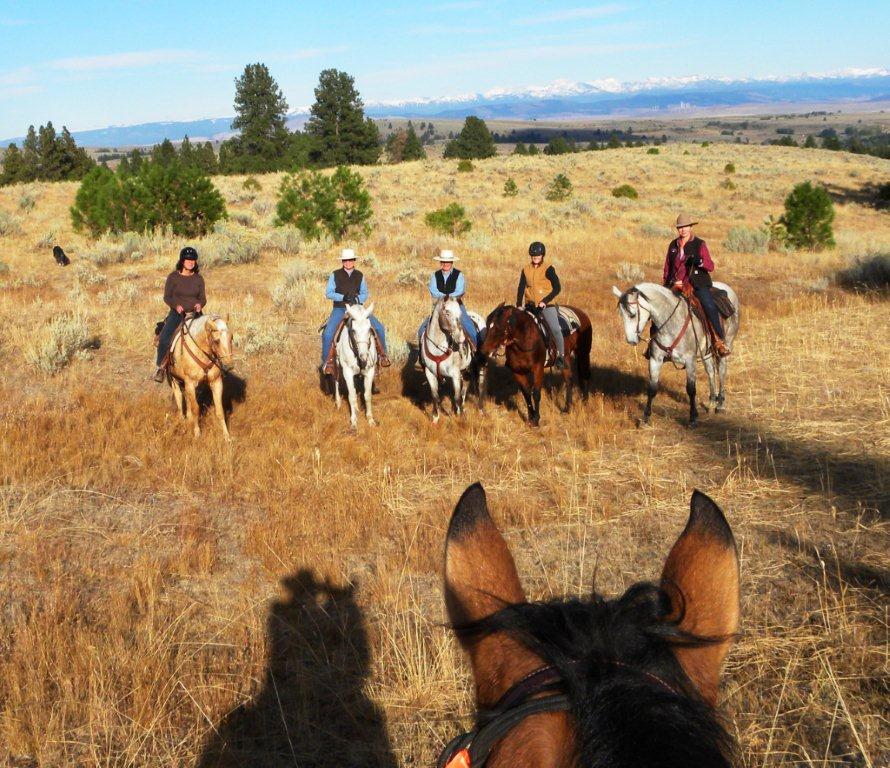 Group Riding and Quadrille
Doma Vaquera and Use of the Garrocha
Preparing Your Horse (and You) for Cow Work
Riding the 'Real' Trails
Give us a call. Let's put something together.
 Land of the Dorrance's ~ Horse Study Fall Gathering
Join Alice and Susan in the beautiful Wallowas for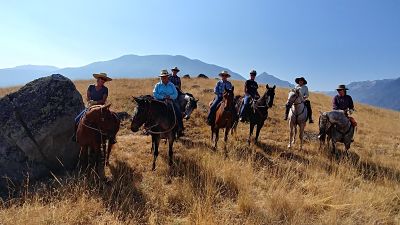 the annual reunion of Horse Study graduates, riding the land that the Dorrance brothers called home during their growing up years. We are treated to the expertise of Peggy Brennan, a true Wallowa County cowgirl, as she shares her country where she day rides for various ranchers. We ride, play, eat, and laugh…a lot!
COLT STARTING
There simply is not a better opportunity around to put a soft, willing start on your young horse, or to re-start with the proper foundation.  The focus is on taking the time for the horse and human to understand how to work together, and to offer a variety of situations that allow the human to become a good leader.  Round pen work; Lariat, ropes, flags, tarps, car wash, bridges for obstacles; Working from atop another horse; Herd work; Surcingle & liberty;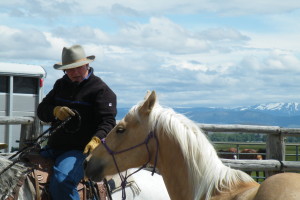 Format: Alice will work with the young horses in the morning, while everyone observes, for at least the first few days.  In the afternoon, students work the same skills on their schooling/older horse.  Later in the week, the students are working with and riding their colts.  Fun…Safety…and Understanding!